As you may know, one of the ripest areas for push notifications monetization definitely is the news sphere. Such websites attract numerous visitors thirsty for information about the freshest events around the world, while push is a great format to deliver notes about newly-published content. Sounds like a perfect match and so it is. Indeed, users find such notifications really convenient – news pops up on their screens and they just click the sappiest ones without missing anything thrilling.
Gandul Network is a Romanian informational network that includes a number of online newspapers devoted to various popular segments – games, technologies, nature, lifestyle, movies, and more. At the moment, Notix works with Ciao.ro, go4it.ro, go4games.ro, descopera.ro, csid.ro, cancan.ro and apropotv.ro.
Indeed, for such services, high-quality push notifications are like a missing part of a puzzle, so Notix gladly started cooperation with Gandul at the end of February 2021. Do you want to know how productive our teamwork was? Then read this case study!
---
Gandul's way to new push monetization heights
Now we are going to share the story and reveal the way Gandul Network websites reached better results with us.
Step #1: Testing
So we took the network's brand Ciao.ro for a parallel testing first. They already used another push service, so our aim was to evaluate its efficiency and see if we can scale the technology to our inventory. After finishing these preparations, we moved straight to the main part.
---
Step #2: Push collection and delivery analysis
We carefully analyzed the results of push notifications collection and delivery during March. While our (and our partner's, of course) expectations were met and even exceeded, more websites joined Notix on exclusive terms. All of them are parts of Gandul Network: go4it.ro, go4games.ro, descopera.ro, csid.ro, cancan.ro and apropotv.ro.
Each of these sites has its own specifics, so an individual approach was a must. And we took it.
---
Step #3: Branded push content
The before-mentioned websites used Notix to send branded push notifications to their visitors. Personalized and high-quality messages showed impressive results and boosted user activity – they showed more interest in the website's content. In turn, a higher level of user engagement was a straight path to revenue – we managed to turn push subscribers into a revenue stream.
---
Step #4: Focused management
Another important strategy Notix sticks to is focused management – one manager responsible for one website only. The editorial team used an advanced SSP with numerous features, like real-time stats, RSS Feeds, API integration, and more.
---
Step #5: Appealing and fresh content
Next, publishers took special care of the push notifications content. To keep users maximally involved, messages included the latest news from portals: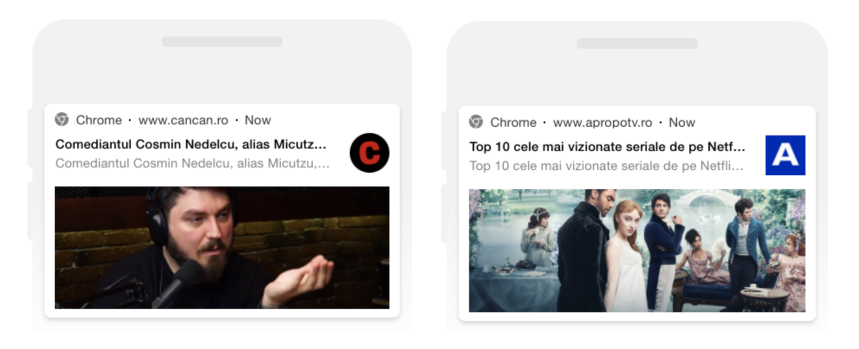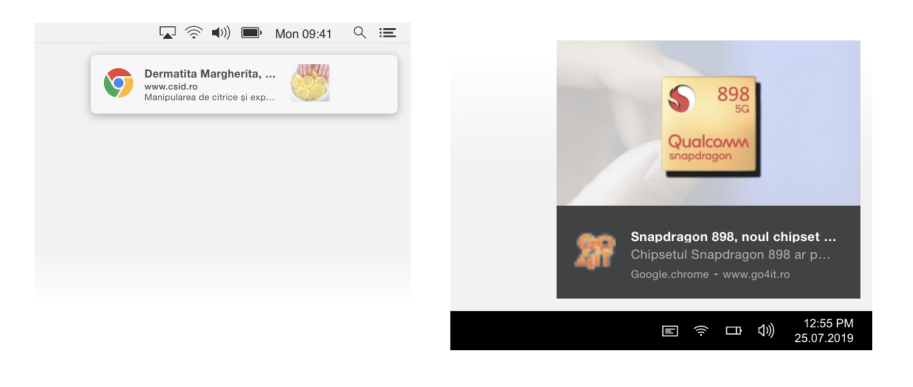 ---
Step #6: Monetization of selected websites
In June, the Gandul team opted for the Monetization option at Notix to get additional revenue from their users. Visitors of csid.ro and go4it.ro websites started receiving branded content recommendations through notifications. As a result – higher income and no issues caused: audience engagement stayed on the high level, while no extra unsubscriptions were noticed.
---
Summing up
Our cooperation with Gandul Network was a great experience and both of us benefited from it. Working with numerous news portals devoted to various themes, we took a highly individual approach to each, namely – delivered branded push notifications. As such, users showed more engagement in content and brought higher revenue to the website owners as compared to their previous strategies.
Notix is always ready to breathe a new life into your push notifications campaign! Do you want to know how exactly we can help your particular project? Then contact us via email: support@notix.co and let's do it together!