The financial niche is a very tricky one for marketing specialists. It's pretty hard to gain trust among customers when it comes to their money — so promoting a brand related to banking, trading, or investments always requires much effort and some offbeat strategies.
One of the key parts of the whole marketing strategy for financial institutions is creating clear and transparent communication with the audience. And push notifications are one of the most effective ways of doing it.
So, today, we will see how push notifications helped our partner RoboMarkets — a European broker.
---
About RoboMarkets Marketing Strategies
RoboMarkets joined Notix in March 2021. By this time, they had already built a working strategy for customer attraction and retention — with email marketing and an informative blog: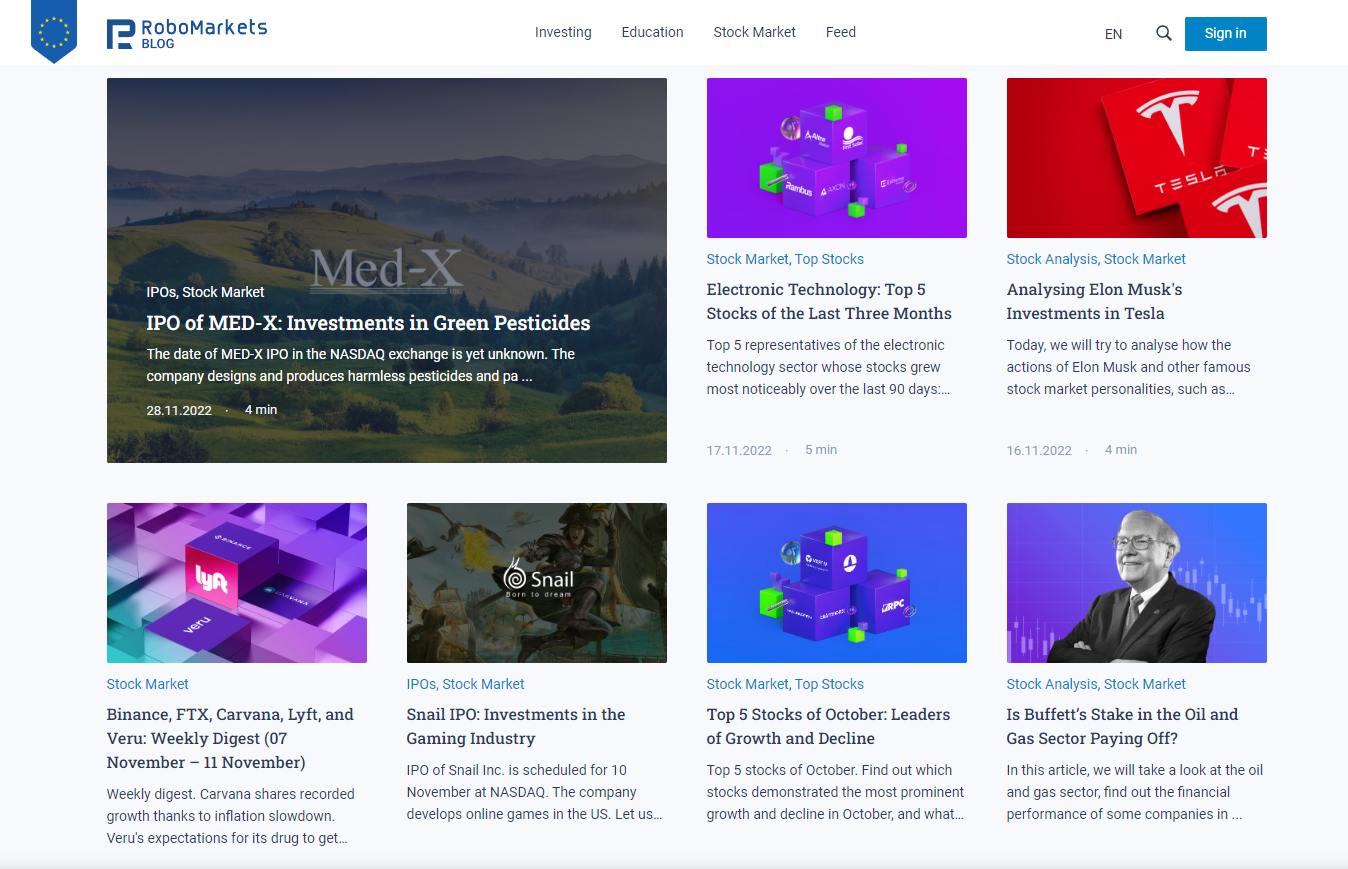 So, RoboMarkets came to Notix with a particular request — they wanted to integrate push notifications as a part of their overall strategy.
Push was supposed to become an additional channel of communication with the website audience, so RoboMarkets's first aims were more than clear:
Focus on web push
Add fresh subscribers on a daily basis and collect a database
Work with push notifications mostly through the self-service platform
---
What RoboMarkets Did With Notix
RoboMarkets didn't just start sending various push messages. Instead, they immediately decided to get the most out of Notix tools and features.
Here is what they used:
Retargeting Pixels. RoboMarkets added pixels to mark users on different stages of their sales funnels. For example, there was a pixel on a registration page, and newly-joined users were added to a separate audience with relevant notifications. The same was for the deposit and other pages.
You can read more about how to work with Retargeting Pixels in our Knowledge Base
Targeting. As the blog is a significant part of RoboMarkets content marketing, they wanted to boost its visits with push, too. To embrace users globally and promote articles in the relevant languages, RoboMarkets content managers set targeting by browser language. Besides, they used OS targeting.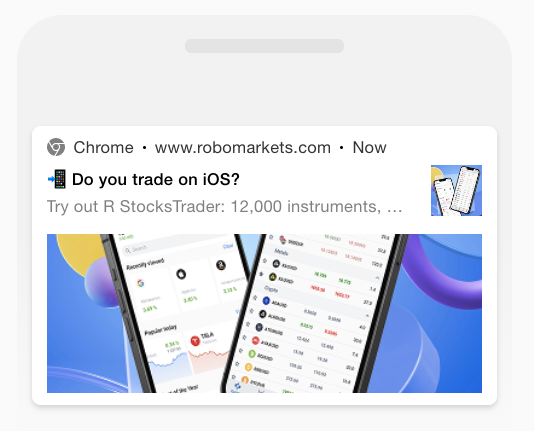 Emojis. To make a small push notification attractive and catchy, RoboMarkets actively used emojis in their alerts — like here: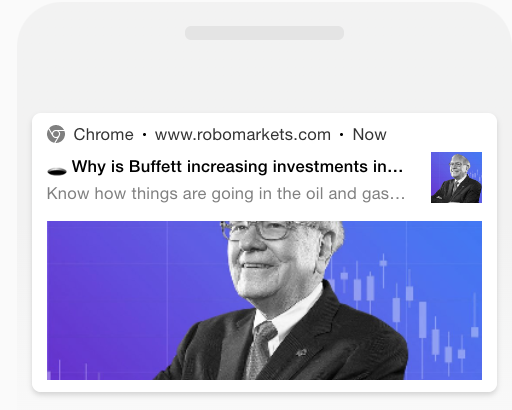 A pro tip: To be always aware of how efficient push notifications are, RoboMarkets marks Notix traffic separately with the utm_source=notix for more transparent tracking in Google Analytics.
---
What was the Result?
The main aim of RoboMarkets was to integrate Notix push notifications into the overall marketing strategy smoothly.
And it was definitely a success: RoboMarkets content managers started actively working with notifications, testing various messages, and creating audiences to stay native and relevant.
And a little bit of numbers:
Total collected database of 198k subscribers
An average CTR of the message is 2,4%
The best CTR is 4%-5%
Thanks to precise targeting and a limited number of notifications, RoboMarkets kept its users engaged, and not overloaded with messages.
---
And What Does The Customer Think?
Denis Golomedov, Chief Marketing Officer, shared his impressions about working with Notix:
Being one of the first companies to use the Notix platform, we were impressed by its solid state at the very beginning. With its growth and further development, the platform now has almost every option needed for a successful communication strategy. The integration is seamless, and even if you are experiencing some difficulties with it, the Notix team is always there to help.

As for the platform's functionality and performance, we can distinguish a wide range of targeting and delivery options that help to reach the right client at the right moment, as well as the extended statistics to analyse the performance effectively. Although there are, for now, limited options to serve multilingual websites, the Notix team came as professional and thoughtful and took all of our feedback into consideration for future improvements.

We are hoping, with the updates and new integrations, to reach new heights and improve our strategic results with Notix next year.
---
Want to get the same set of efficient tools for your marketing efforts?