When you're dealing with time-sensitive markets, it's crucial to know your audience. But even more important is to have a spot-on, and dependable push notifications delivery service. To better showcase this, let's check the actual experience of one of our new partners.
They recently approached us, looking to test the accuracy of our push notification delivery system.
So obviously, we equipped him with a parallel testing tag that allowed him to test our features. This way he could continue to work with his previous push notifications service, at the same time.
But before we can get to the really interesting part, here are a few key details about our now partner.
---
Case Study Details and Background data
Brand: FXmag
Period: From December 2021
Solution: Perfectly timed push notification delivery
Audience: 1.8 million readers
Subscribers Collected so far: +230k
Push Delivered: +1.5k relevant news delivered so far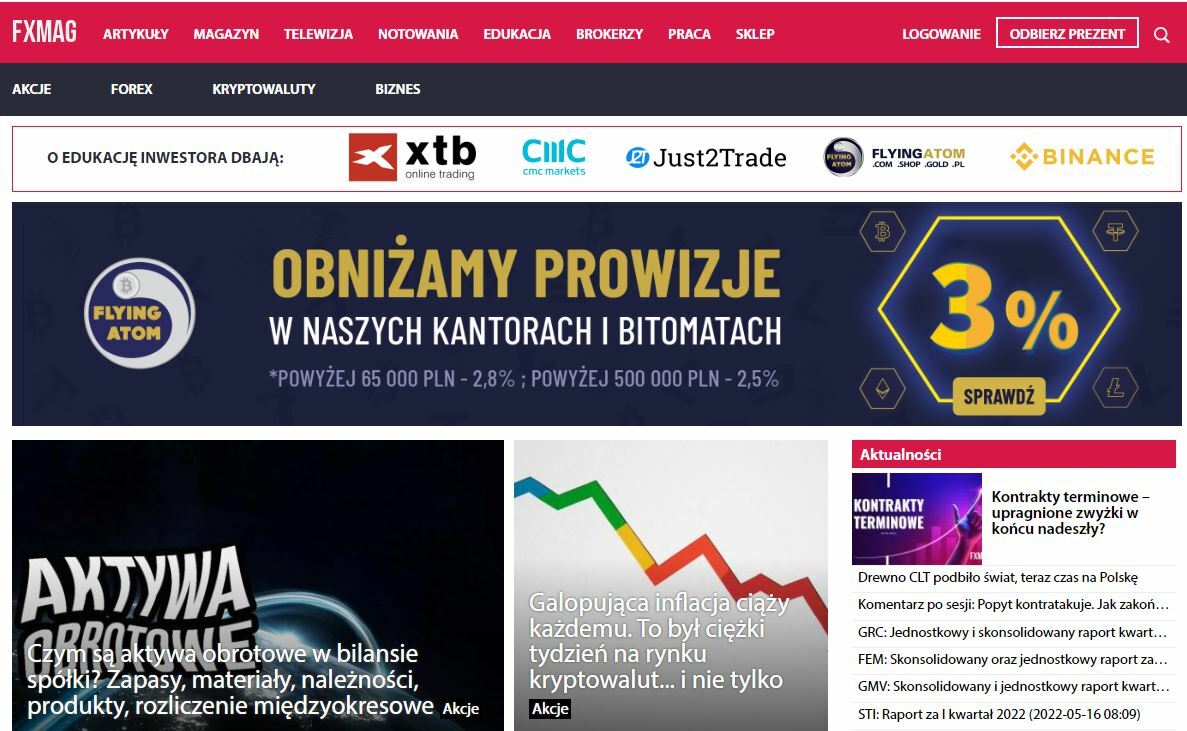 FXmag is a finance news portal. They write about Forex, stocks, and cryptocurrencies. Here is an example of push notifications they send: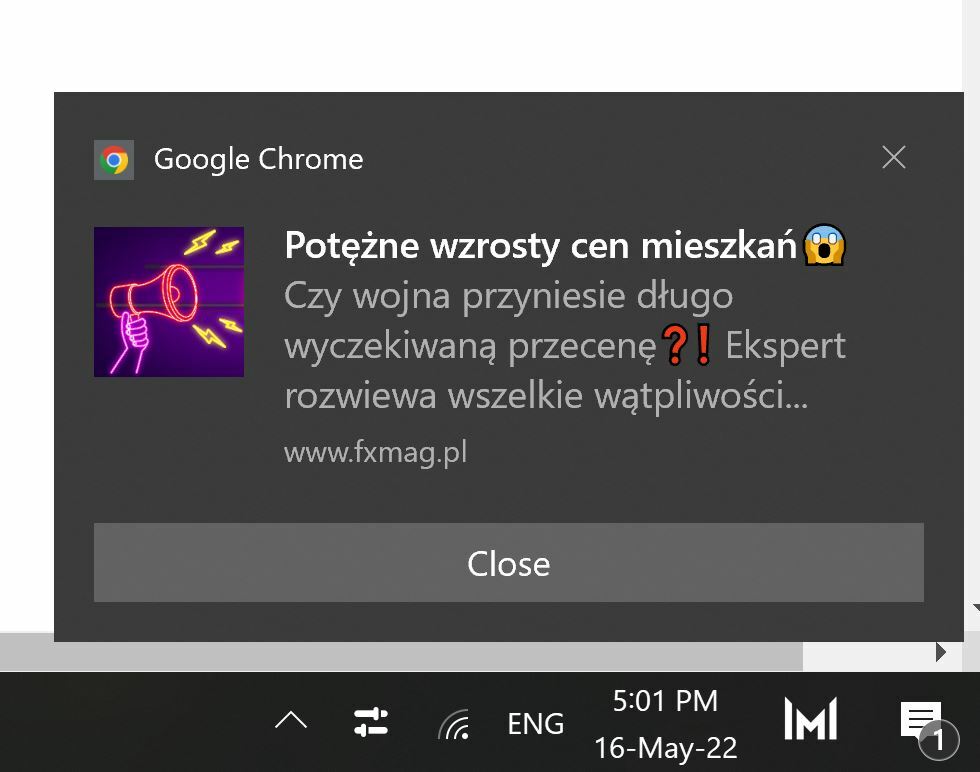 Before working with us, the publisher had several years of experience, using push notifications with a different provider. So, they were familiar with both the technology and the benefits of this service, for their marketing strategy.
And they were up for a change.
Especially since he wanted to make sure that every event from the market was flawlessly timed and announced to his readers. You see, there are investors that rely on short-time investing strategies. Which means that absolutely every second quantifies in money – earnt or lost. This factor becomes even more important when the market is extremely volatile, or sensitive to the financial news.
For example: the speech of the European finance minister can cause extreme moves. And we're talking about thousands, or even hundreds of thousands of euro.
According to one of the largest investment know-how platforms:
"Timing the market is often a key component of actively managed investment strategies, and it is almost always a basic strategy for traders."
So, in order to best provide for their readers, this publisher decided it was time to find a more reliable alternative.
---
What the client needed
Testing tag for uninterrupted parallel tests
For start, the publisher wanted to test our features using the special tag. This way, he had complete control to view absolutely all the features and functionality of Notix. All without having to remove the initial push notifications service tag.
Time to Live Sending Setting
Other very important factors in this client's decision making was the flexible scheduling and the TTL (Time To Live) setting.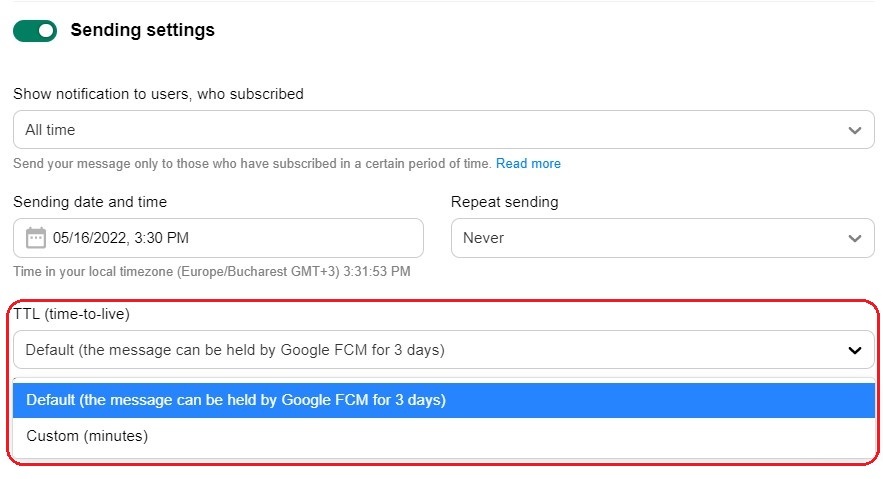 In case you didn't know, here at Notix you can use different TTL settings based on the purpose of the message and the relevance of the news promoted.
Keep in mind that some push notifications might require a TTL of 3 hours, while others may work better with 8 hours. The most important part is that each message is precisely scheduled and should be sent to subscribers as soon as possible.
Especially when we're talking about a time-sensitive market, as in the case of this publisher.
---
Ease of navigation on the platform and using the stats
Our client also appreciated a user-friendly interface and in-depth analytics straight from the dashboard. And here's what he thinks about our service:
"The website is very intuitive, easy to use, with a very nice graphic design. The panel allows you to use many functions, while everything is aesthetically pleasing and organized in an accessible way. Access to full history and statistics enables the successive monitoring and analysis of activities."
Pawel Augustyn, Chief Marketing Officer and Co-Founder of FXmag
---
Personalized Assistance
Last but not least, with the direct assistance offered by a highly responsible Personal Manager on a daily basis, we really hit the jackpot. But of course, our competitive prices and services ensured a fruitful and long-standing partnership.
"Another advantage is certainly quick contact with the account manager, helpful and cooperative staff. I rate the competitiveness of the price and the quality of the service in relation to the cost as a big plus." as FXmag's Chief Marketing Officer puts it.
---
The decision making part
Following the trial period, the client discovered:
✔ great parallel tests results
✔ accurate time-bound-settings
✔ ease of navigation on our platform and stats
✔ dedicated personal assistance
As the client's test shows, we successfully managed to combine the speed of delivery with the extended audience coverage.
Moreover, thanks to the Notix smart algorithm, notifications not only get to subscribers faster than with other providers. But they also reach those subscribers that return online later. All within the TTL period.
The result: more people see the relevant news. When they need them.
In short, we helped the client reach all his goals! So, FXmag decided to continue their collaboration with us and terminate their relationship with the previous, slower service provider.
So, this is how we managed to make yet another client happy. Are you ready to be next? Get in touch with our support team right away.