Softonic International is a large platform that serves as a source of applications, games, extensions, etc. Not only users can download desired software at Softonic, but also read articles and reviews about various products. The resource is both product-rich and informative, so it has numerous interested visitors.
There is always a place for push notifications when you want to engage your audience and inform them about your offers and news. This is exactly how the Softonic team thought when they headed to Notix. Their desire was to deliver high-quality pushes, get long-term value from their database, and monetize their visitors, of course. So we got to work.
Company: Softonic
Niche: Applications and utilities
Period: From May 2021
Solution: Customized creatives, adjusted ad frequency, precise targeting
Features: Monetization, custom notifications containing Softonic's own content
Traffic Volume: 40mln visits monthly
Subscribers: 15mln active subscribers
---
Case details
Our cooperation with Softonic International started in May 2021. The team is interested in audience monetization and this was our main aim and focus at the beginning.
Before our cooperation, Softonic used another notification service and we did our best to deliver an outstanding experience and reach the fullest potential of push notifications. Jumping a bit ahead, we met the expectations of our partners fully.
Now let us present the entire story of our work and show how exactly we improved Softonic performance.
---
Filehippo as a starting point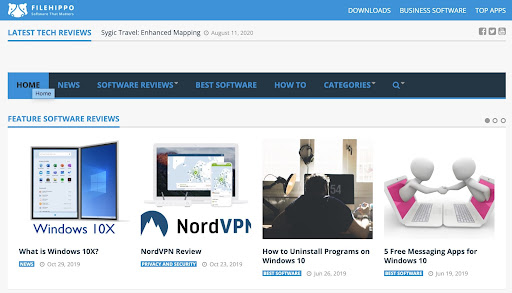 Filehippo is a website that belongs to the Softonic group. At Filehippo, users can find and download tons of free software and demo programs. We started collecting a fresh audience of push subscribers for Filehippo and monetizing them with the help of appealing notifications, like this one:

The example above shows the chosen approach for push notifications. As you can see, the message includes an attention-grabbing title, plus – an image to catch users' eyes. Such an approach showed great performance and we moved further.
---
Next step: Softonic integration
In a month, we integrated our push service into Softonic and ensured the highest ad quality, and boosted CPM. From that moment, Notix became the main push provider for Softonic.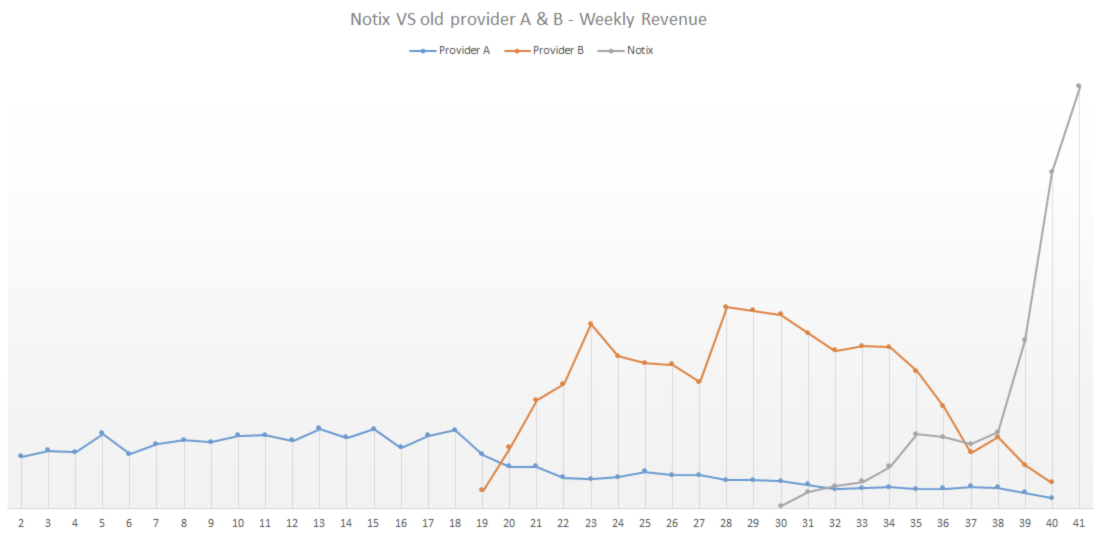 As Softonic already had a pretty extensive base of active subscribers, we started the user migration process from providers who were left behind in competition in September. Our aim was to make the most of that database and deliver quality ad push notifications at a comfortable pace (low frequency for users' convenience). Here are the examples of our push notifications for Softonic:

Notix delivers the premium ad feed filled with reliable offers. As you can see from the image above, this one advertises Grammarly – an application for thoughtful and correct writing. The message highlights value for users, presents the actual app, and also has an eye-catching picture to attract attention.

This message informs users that Lidl has some new promotion, so they can click the ad to learn more about it. The approach is the same as the previous one.
Later on, the company decided to deliver its own push notifications with custom content to develop the engagement strategy even more. Currently, Softonic uses the retargeting pixels to divide the audience into segments and send targeted messages to them.
---
How does Notix ensure exceptional push campaign performance?
We strived to fit Softonic with the best push service in the market. This is how we reached the desired results:
Notix ensured more ad accuracy targeting users by GEO and platform. More relevant push notifications by location and device type increase subscription chances.
Experimenting with creatives
Also, we tested different creatives to see which ones spark users' reactions better.
We distinguished the hours of the highest user activity and chose the best time to send notifications.
Softonic enjoyed the help of a dedicated manager whenever they had any requirements. We eagerly helped the team with feature release and product development to ensure the best service in the market.
---
Conclusion
Softonic reached new heights in their push notifications campaign with Notix. Our efforts applied to creatives, ad quality, and scheduling were successful and brought exceptional performance in terms of CPM and user engagement. Our team managed to transfer the previous base of subscribers of Softonic and get new ones due to a coherent and well-thought approach to push notifications delivery.
If you are looking for a way to bring your push campaign to the next level, rely on Notix. Ready to start? Then contact us right now: support@notix.co.