The term 'push notification' is usually associated with affiliate marketing ads, but this is far from the only application this amazing technology has.
Push notifications have the ability to engage users, promote products, and increase profits across the board.
As a matter of fact, this was the exact outcome of the recent collaboration between Applabz and Notix.
In this case study, we'll analyze the challenges that Applabz faced and how Notix's development of a new push initiative allowed the app developer to overcome these issues and transform this area into a major strength.
---
The Problem
Every company aspires to achieve sustained growth and long-term stability. While each brand has its own journey, the 3 key metrics that almost all businesses track are:
Customer retention or churn
Customer lifetime value (LTV)
Overall return on income or ROI
Application developer Applabz was pursuing the increase of results in each one of these areas and decided to partner with Notix in an effort to boost performance across the board.
Let's take a look at the solution and ensuing results.
In-App Push vs. Web Push Notifications: What's the Difference?
---
The Solution
Notix, already an established name in the push service and technology industry, presented an elegant and effective alternative: a personalized strategy to go along with an SDK tailored to Applabz's distinct requirements.
In simple terms, the software developer kit included a custom app framework, compiler, and other tools required for Applabz to take their push efforts to the next level.
---
Application Details
It's important to note that Applabzs is a robust developer that has a large collection of apps being used by millions. However, Notix's push initiative was deployed across four distinct apps, including Google Play, APK, and hybrid apps.
---
Metrics
Starting in April 2022, more than 3.7 million users were collected and engaged using Notix's solution.
Applabz created a total of 82 push campaigns across the four apps listed in the last section. The message chains were used to promote new features, introduce changes to products, and leverage upselling as well as cross-selling opportunities.
---
Work Scope
Applabz's goals required a two-front approach, one for apps in Google Play and another one for apps that were promoted through an APK, not through digital stores.
Google Play Apps
Scanero and SmartCleaner, the two apps on the Play Store, featured retention-centric push messages. Both of these apps had a good user rating on the Play Store, but Applabz wanted to improve retention to increase customer LTV.
The alerts included messages that motivated people to use the app by highlighting its value. Which, in turn, helped reduce churn and boost retention at the same time.
APK Apps
As for APK apps Qreader and Fast-n-Clean, Applabz wanted to boost retention and also explore alternatives to improve the monetization process.
To achieve this, Applabz sent out push notifications that reminded users to come back to the apps. Bringing users back to the app automatically boosted engagement and reduced churn, while also increasing the number of ads displayed through the APK.
The APK solution proved to be particularly effective in this instance as it helped Applabz significantly boost its revenue through additional ad monetization. There were two ad formats included in the Notix SDK, which were push ads and interstitials.
---
Types of Messages
As we mentioned earlier, the types of push notifications sent varied depending on the goal that the Applabz team wanted to achieve. These were divided into two categories: new version notifications and reminders to use the app.
New version notifications informed users whenever the latest app upgrade was rolled out. This would get users back on the app and motivate them to test out the new features on the spot. The most important thing to note is that these notifications were usually pushed by developers through the API.
Here's an example of a push notification alerting users of a new feature.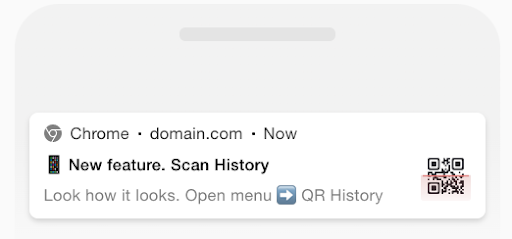 On the contrary, reminders to use the app were created by the acquisition or sales team in the self-serve platform (SSP) developed specifically for Applabz.
---
Why Notix Over Firebase?
Notix has earned a reputation for superb technology, great service, and the ability to adapt to challenges quickly. Nevertheless, Applabz had the option of working with brands that have a longer history, like Firebase.
So, why did Applabz choose Notix instead?
"To be honest, it was a combination of things," said Ilya Pasyuk, Product Owner at AppLabz. "For starters, with Notix we can create a single push message and simply toggle different language settings, rather than having to create different push versions. Plus, the Notix team was attentive, helpful, and immediately responsive. Both of those things were equally important to us."
---
Main Functions Used
As you may have noticed in the previous section, one of the more complex parts of this project was setting up push notifications both through API and SPP. Opting to add another functionality besides SPP has given Applabz more flexibility in how it chooses to deliver its alerts.
Additionally, we also implemented an innovative targeting feature that allowed Applabz to send notifications based on the last time of activity.
In other words, Applabz can see the last time users accessed the app and send notifications based on these triggers.
---
APK Monetization Flow
Monetizing APK apps may be a more profitable practice, but it's just as difficult as generating revenue from Google Play apps.
Our personalized push strategy included a two-pronged APK monetization flow designed to work as follows.
App Push
In this classic monetization design, the push notifications delivered to the users came from a third party, similar to Notix's general monetization scheme.
The link on the notification then takes the users to the ad landing page, which is designed to convert, using their default browser.
In-App Interstitials
We also included an in-app monetization alternative in the form of interstitial ads. Simply put, these short ads are delivered to Qreader and Fast-n-Clean users while the next app screen is loading.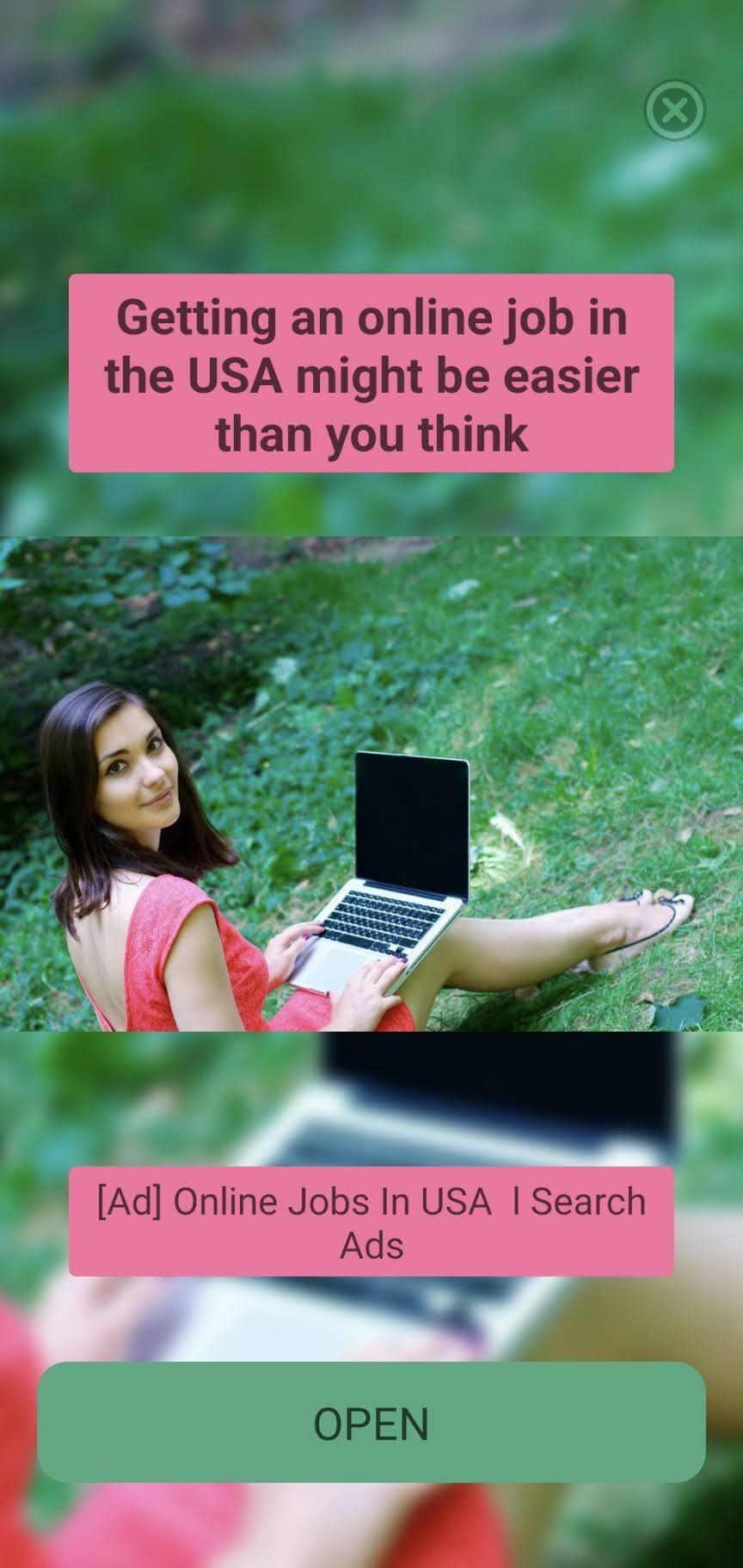 ---
Other Tools Used By Applabz Developers
The team at Applabz needed to corroborate all of the data being registered through Notix. For this, the app developer used a suite of tools that included:
Adjust – to track returning traffic
Google Analytics – to track general metrics and confirm the accuracy of Notix KPIs
Admob Analytics – to track the impact of returning traffic on the monetization of Google Play apps, so far observations suggest that more traffic increases the Admob impressions, which also boosts revenue
---
A Summary of Our Applabz Case Study
Here's a quick summary of the most important points in our case study:
Applabz's goals revolved around improving ROI and customer LTV while reducing churn
Notix created a personalized push strategy and SDK to achieve these objectives
The project was divided into Google Play Store and APK apps
After the implementation, the SDK was controlled from both the API as well as the SSP, making it compatible with both retention and monetization