You are in the right place. With the Notix push notifications, you can increase your website traffic and engage your users — quickly and 100% efficiently.
Top technologies, intuitive UX, fair price — and the most personal approach to every customer.
We help our clients with onboarding, allow them to test Notix alongside their current service, and provide them with multiple tools and tips for building push notifications strategies.
We won't leave you alone with our self-service platform after you register. Our manager will show you around and tell you about every single feature of Notix. Our onboarding will help you work with push notifications like a pro – even if you are a beginner.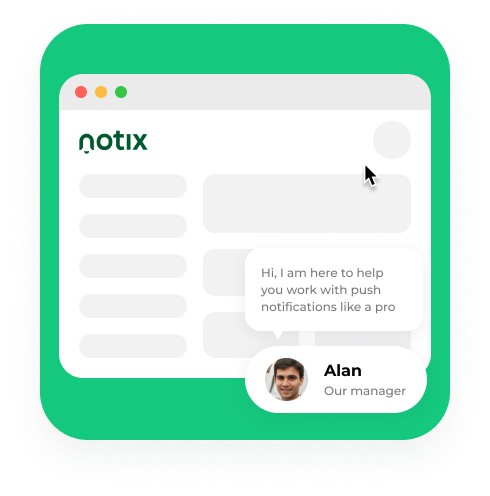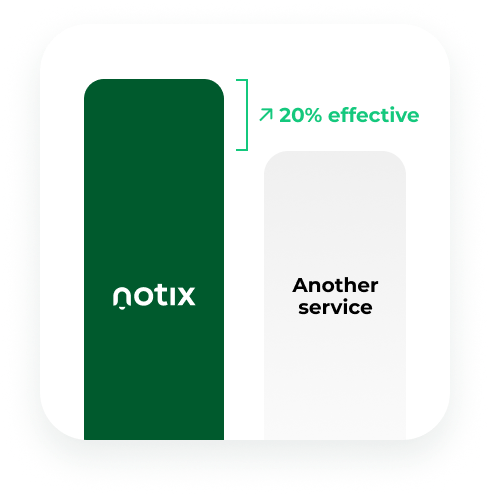 Want to compare Notix with other similar services? No problem, integrate Notix for parallel testing, and no way it will spoil the work of another service.
At Notix, you can ask for help anytime — and you will get it from our professional customer support team or personal manager. Have any questions or issues? Need a tip for your push notifications strategy? Notix Customer Support will be always here to help!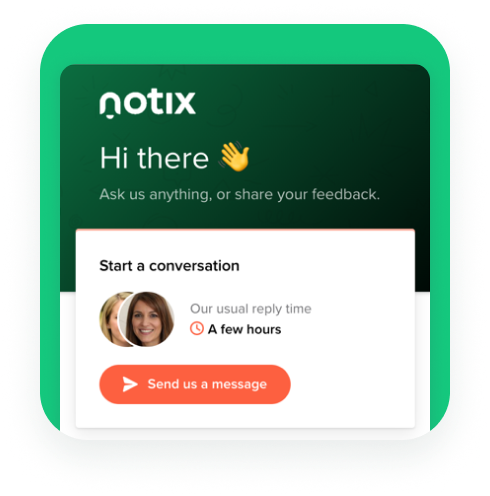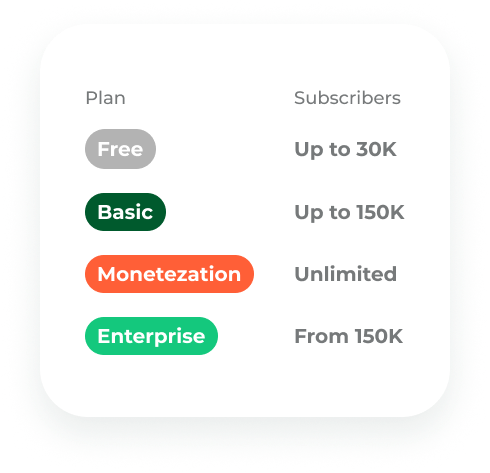 Notix works with any customers: from small publishers to large enterprises. You can use Notix for free if your subscriber base is less than 30k, or choose a paid plan for bigger audiences. Our prices start from just $30 per month.
Notix can help you boost profits from your subscribers:
just choose our Monetization plan.
How does it works?
Many customers switch to Notix after our parallel testing. Why? Numbers speak better than words: see one of the examples from our customers. They tested Notix in parallel with one of the Leading Push Services and here is what they got:
Traffic
Subscribers
Delivered
Messages
Delivery Rate
Clicks
600,000
37,216
28,936
77,75%
150
Leading
Push Service
600,000
22,854
10,708
46,85%
62
Traffic
600,000
Leading Push Service:
600,000
Subscribers:
37,216
Leading Push Service:
22,8540
Delivered Messages:
37,216
Leading Push Service:
22,8540
Delivery Rate:
77,75%
Leading Push Service:
46,85%
Clicks:
150
Leading Push Service:
62%