Traffic monetization is a multi-layered process not that easy to master. Indeed, not only do you have to attract users to actually get the traffic, but you also have to offer something really interesting to engage… and re-engage people. This way, you can make the most of your subscribers list and enjoy long-lasting monetization.
In these terms, Push Notifications work perfectly. They act as device messages, displaying clickable tiny windows in the bottom right corner of the screen. You display convincing and appealing content, users click, and you get what you want. Easy.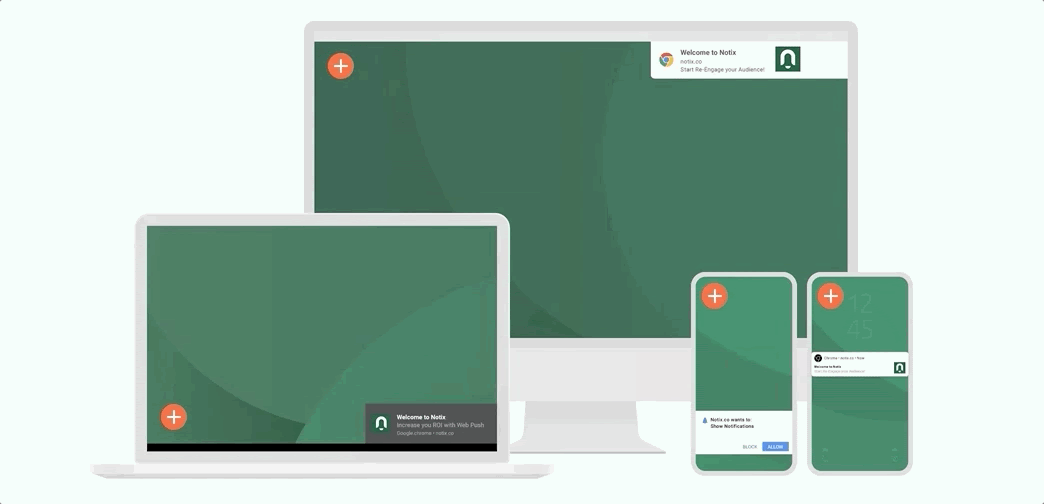 Notix Push Monetization feature can help you increase your income. We offer a great Push service to help you reach your users and generate additional revenue. With Notix, you can monetize your push subscriptions base with brand-safe advertising and make money instead of paying for service.
And now let's get straight to the point and discuss how our feature can help you practice.
---
So, what is Notix Push Monetization?
Notix Push Monetization is a great opportunity to monetize your existing push subscribers. And here is how to make the most of your audience:
Use Notix Push Monetization and your visitors will receive notifications with relevant content, click them, and bring you more income.
Grab an opportunity to work with our ad providing partners – the best and most reliable ones on the market.
Set any requirements and limitations you want: frequency of ad push notifications; restricted content; and more.
As a result, you users will see only safe, high-quality, and appealing offers accurately checked by our Policy Team. They click ads, you get revenue.
Note: Please mind that Notix is ad free. This means that if you don't apply for Push Monetization, your users receive notifications created by you only.
---
Check and control the process by yourself
We encourage you to monitor the process and make changes to optimize it.
This is how it works:
Start monetization on your Notix account
Check the "Monetization stats" section in the dashboard, which will appear for you as soon as monetization starts.
Analyze your CPMs and daily revenues and stay in touch with your manager for the optimization process – frequencies and ad content can be adjusted to your requirements at any point in time.
Note: When deciding which frequency of ad pushes you would like to have, we advise to take into account the frequency of your own pushes.
For example, if you are sending 5 messages a day with your own content, even 1 ad push is still efficient. But if send 15 push notifications a day per user or even more (in Notix you can send as many push notifications as you need for your engagement strategy) then there is a chance that 1 ad push a day could be missed by user and he wouldn't interact with it – consider a higher frequency of ad pushes in this case.
As we have already mentioned, you are welcome to decide which types of advertising notifications will be shown to your users. Whether you want to exclude particular types of content or display notifications more or less frequently – it's up to you.
---
How to get monetization feed right now?
Are you ready to start monetizing your subscribers collected in Notix?
Wait no longer and start getting income today! Just contact us via email: support@notix.co or send a message to the live chat inside the Notix platform – our managers will guide you. With their help, you will set monetization with Notix best partners fast and easy.