Your Audience with Web Push Notifications
Here you can know more about Notix self-service platform. Increase your traffic, monetize your web push subscribers, and send your own content to users – everything is possible with Notix.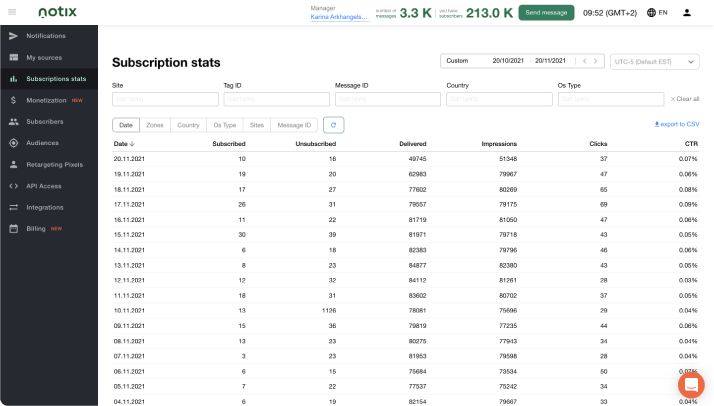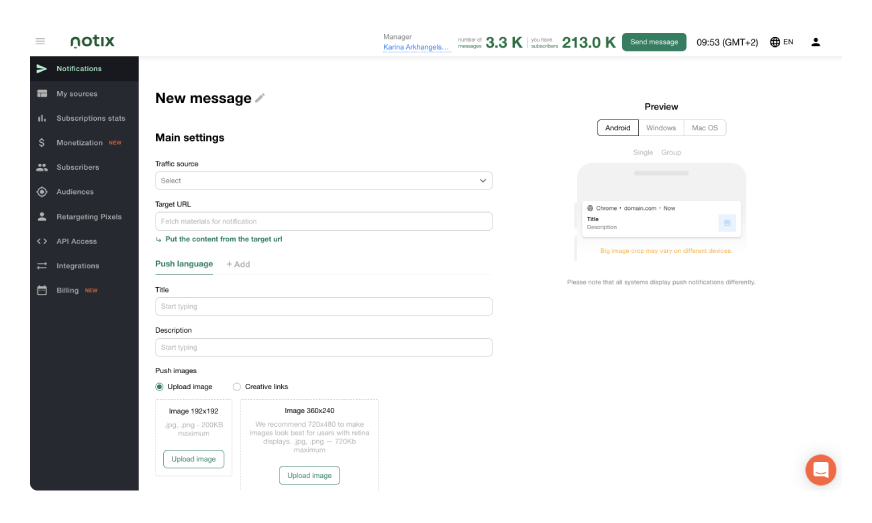 Do you want to know more about Notix Web Push Notifications? Please watch the video. Platform, features, useful tips – you will find all inside the demo video.
Push Notification Preview
Check how push notifications look on Android, macOS, and Windows. Click to zoom the image.
Android Subscription Window
& Push Notification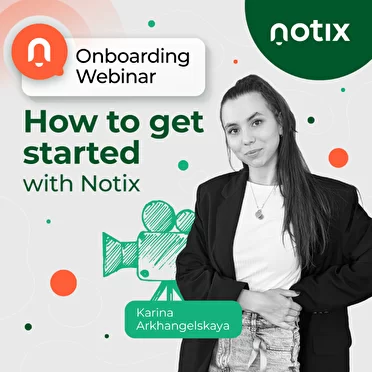 Every Wednesday you can participate in Notix onboarding webinar. We will tell you all about Push Notifications, the secrets and wondrous benefits of using Notix to do so much more than just Push. You will get the first glimpse of our platform, partners, and subscription plans, of course.