It's estimated that WordPress powers more than 800 million websites. In simple terms, WordPress is the single most popular website-building platform out there, and for good reasons as it's fast, powerful, and inherently SEO-friendly.
But, the best part may be that it's compatible with a huge collection of plugins that help boost the performance of and expand the capacities of WordPress. As we have our own push notifications plugin for publishers — a powerful re-engaging tool — we decided to give you some ideas of more instruments for boosting your marketing strategies.
So, in this article, we will share the best plugins for WordPress to help you generate actions on your site, attract the right users, engage your audience, and monetize your visitors.
Let's jump right in!
---
Action Generating Plugins
We'll divide our top 10 plugins into groups based on their functionality.
Let's go over some of the action-generating plugins you can add to your WordPress website. The idea here is to increase the potential for clicks and other signs of engagement.
Disqus Comment System is a practical plugin that greatly improves the functionality of your WordPress site. Through this plugin, users can like your posts and leave comments sharing their feedback.
Comments are a fantastic way to generate additional interactions, boost engagement, and improve the efficiency of your CTA. When implementing this technique, always encourage your readers to share their experiences or opinions using the comments section.
---
As the name suggests, this plugin allows you to create quizzes and place them on your WP site. This is essential because the gamification of the user experience has the potential to increase engagement metrics by a lot.
Tip from Notix: quizzes are highly-engaging content, so make it as visible as possible! For example, you can send out a push notification leading to the quiz page as you post it.
The Quiz and Survey plugin allows you to create simple questionnaires, exams, and similar question-based flows. This can be used by entertainment websites (for example online magazines and influencer blogs) to elevate engagement while also generating leads.
---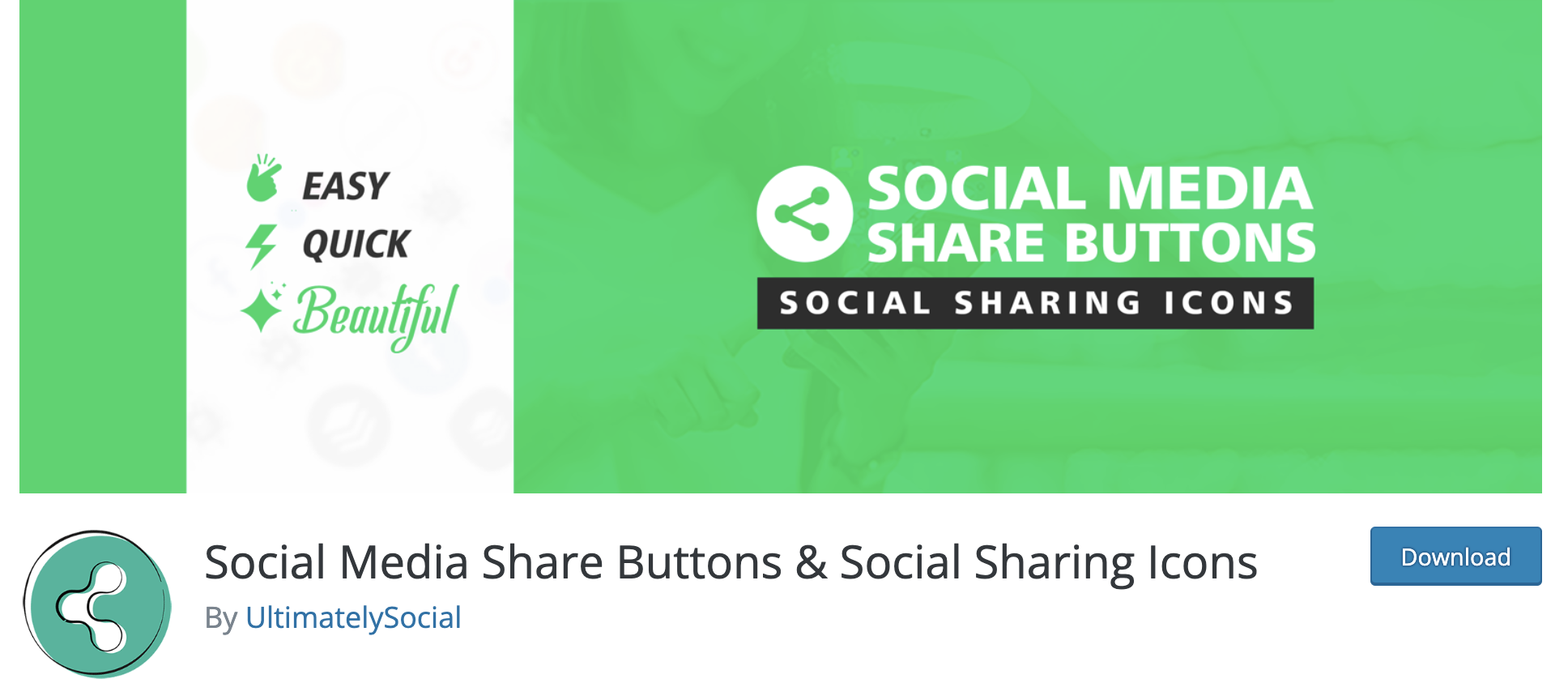 Having a presence on social media platforms can greatly boost the visibility, popularity, and overall credibility of your platform. However, WordPress doesn't automatically incorporate social icons into its basic functions.
Fortunately, you have the Social Media Share Buttons plugin, which lets you place Facebook, Instagram, and other relevant share icons throughout your page. This means that your readers will easily be able to share their favorite content while bringing in traffic from additional sources.
---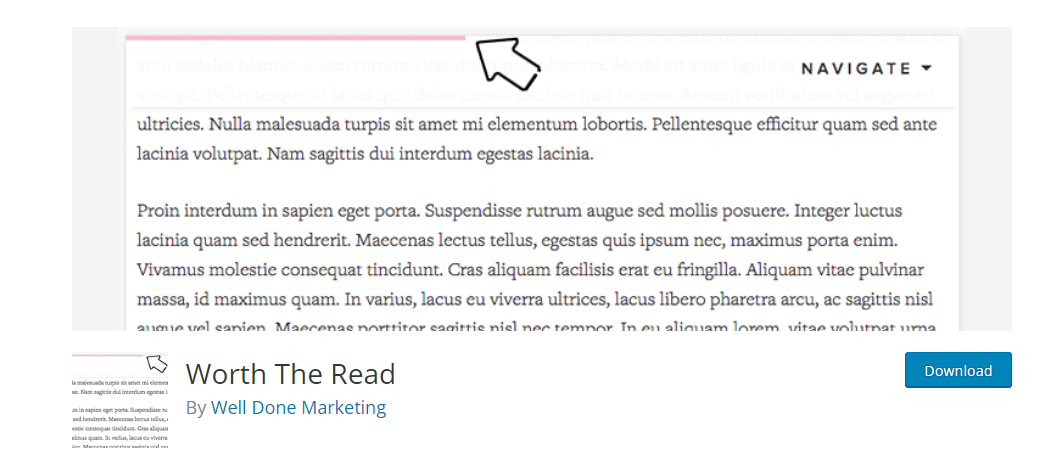 For online users, expectations are everything. The problem is that digital experiences don't always set the right expectations. If you have a WordPress blog, you can easily create a predictable experience with the Worth The Read plugin.
In simple terms, this plugin places a progress bar that shows how much reading time a user has remaining on an article. This plugin is compatible with almost all types of sites, but it's particularly helpful for educational portals with long-form content.
---
Plugins for Email and Push Notifications Marketing
Now, here are some plugins to help boost email performance and push notification campaigns.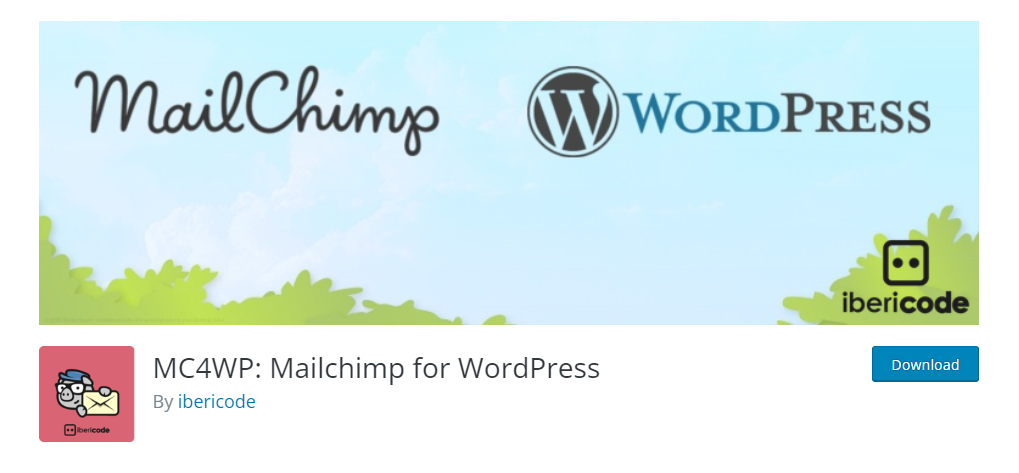 Email marketing platforms are must-have plugins for WordPress and MailChimp may be the most popular and powerful option.
Through MailChimp, you can create comprehensive email campaigns, and the plugin lets you strategically place forms throughout your site to boost sign-ups.
---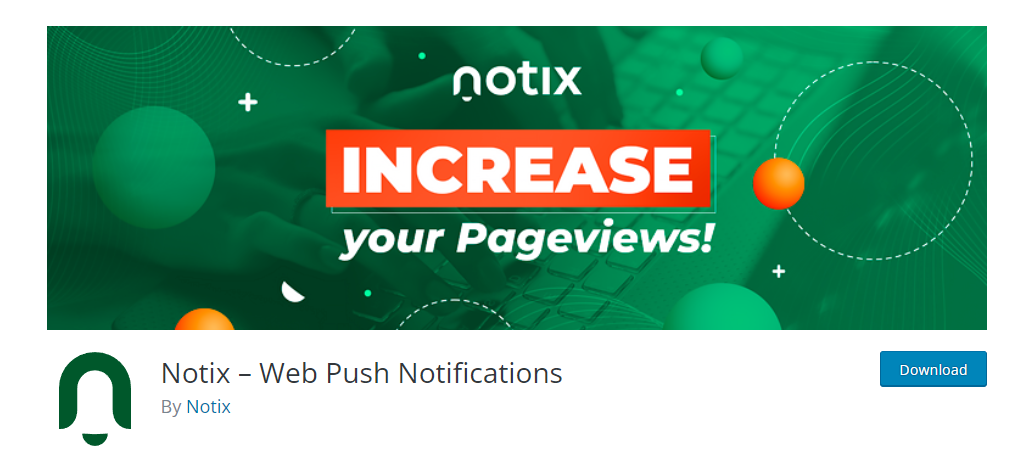 Push notifications can improve a site's engagement, deliver relevant content in a timely manner, and boost profits.
Notix is a superb push notification plugin that's easy to install, intuitive, and free to try. The plugin boosts both engagement and monetization, plus it supports API integration with popular platforms.
Suitable for databases of any size, this push service allows you to import your subscriber list through the extension. Notix also supports different types of targeting including by location, device, type of connection, and so on, not to mention the platform's segmentation features. You can find out more about Notix and how it works here.
---
Attracting the Right Audience
Engagement is important, but the most basic actions you need to generate are relevant website visits. Here are plugins you can use to attract the right audience.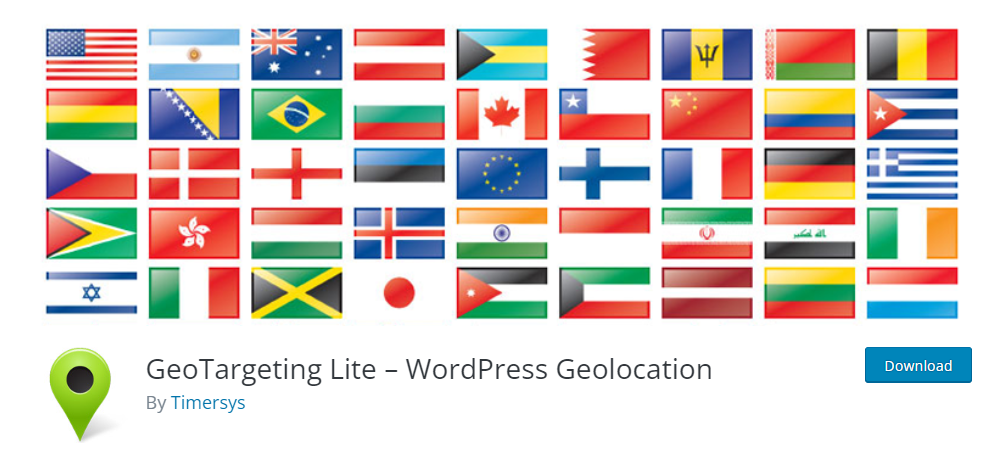 GeoTargeting Lite gives you the ability to edit the content on your site based on the user's location. The idea is to ultra-localize content in order to increase engagement as much as possible.
For instance, if you're publishing football content, GeoTargeting Lite gives you the option to present fans in South American countries with news about their local stars, while European-based users will see information about their regional players.
---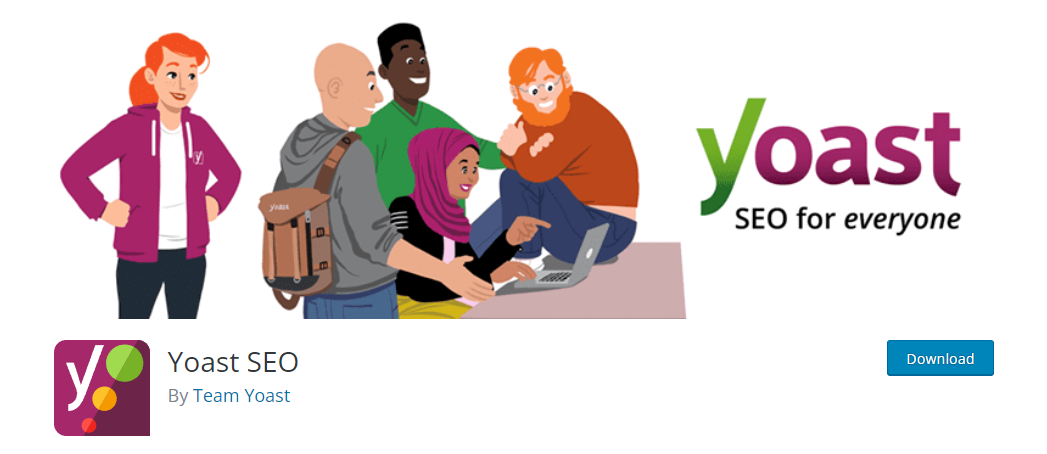 Yoast SEO is known as the best SEO plugin for WordPress. This comprehensive platform ensures that you're meeting basic technical SEO requirements while also giving you tips to improve the performance of your optimized content.
The reason why Yoast is categorized as a platform that attracts users is because this platform lets you obtain higher SEO rankings in your most profitable regions. Which, in turn, boosts traffic, engagement, and even profitability.
---
Bonus: The Media and Text Block
While not officially a plugin, the Media and Text Block functionality is available by default on all WordPress platforms and it allows you to redirect users to other blog content within your page, increasing the number of time spent on your site.

Here is what it looks like:
---
Technical Performance Plugins
Finally, let's go over plugins that boost technical performance.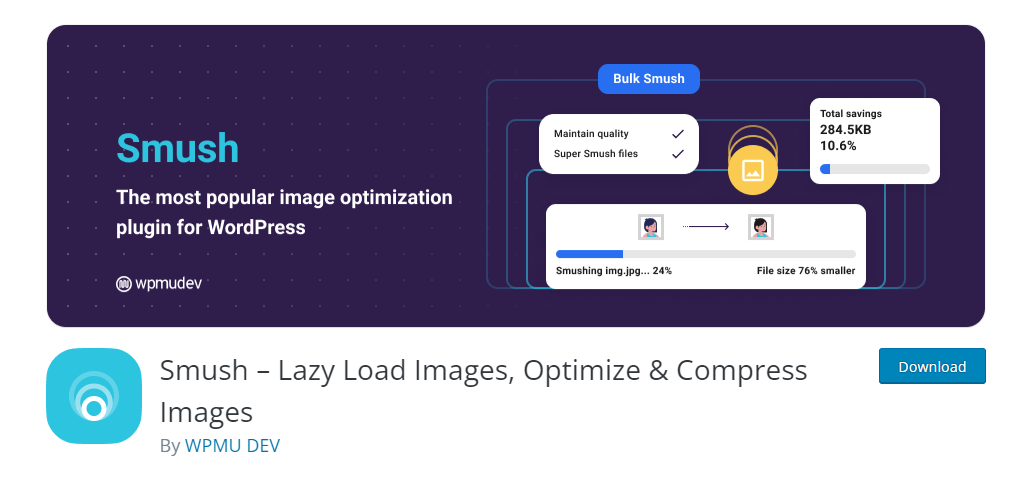 At this point, the importance of fast sites cannot be overstated. In short, a fast website keeps your users engaged.
The Smush Image Compression and Optimization plugin reduces the size of your image files without reducing their quality. This, in turn, makes your website load much faster without compromising the user experience.
---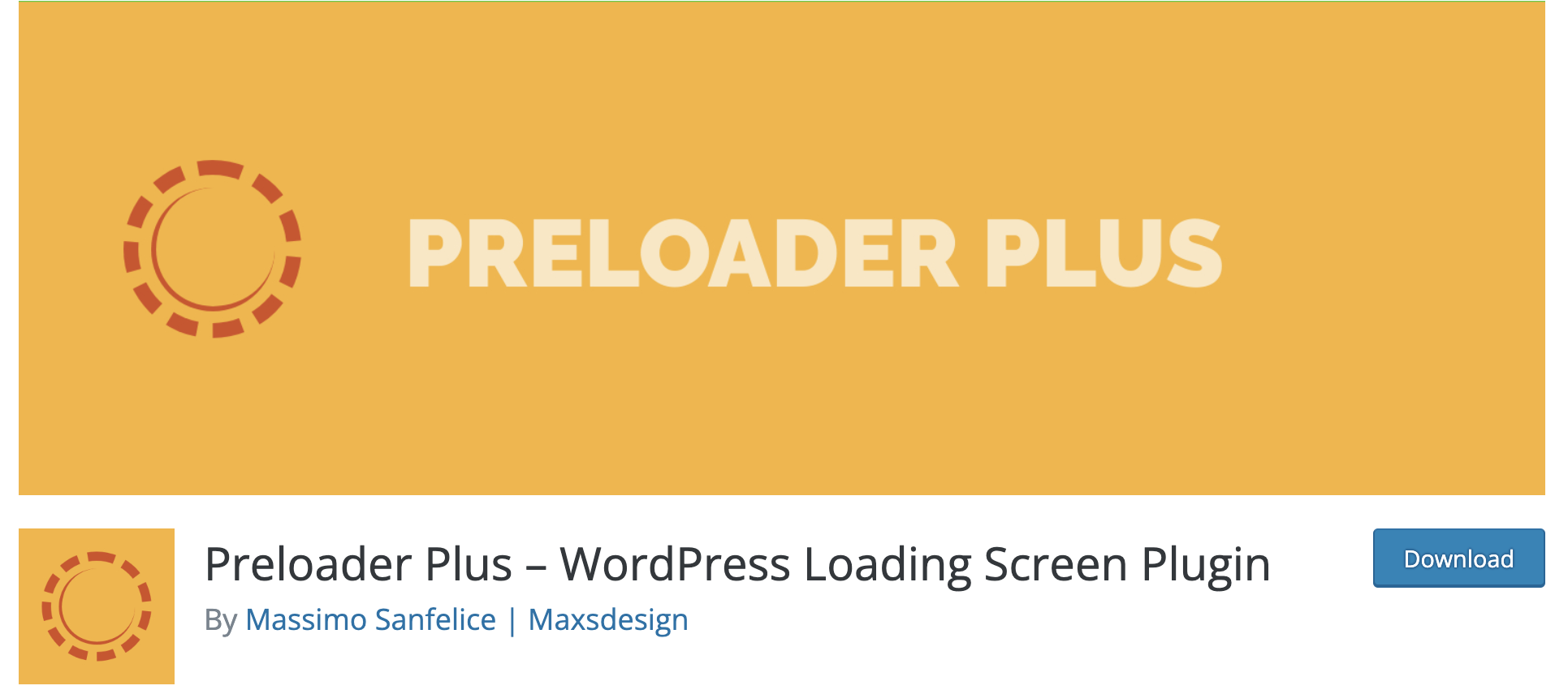 This one shows a custom page instead of a boring sample screen when your website pages are loading. You can show it on every page or pick several of them, add a percentage counter so that users know how much they have to wait, and create custom content with texts, images, or animations.
---
Summary
The best WordPress plugins for you vary heavily depending on your type of site and the functionalities you want to add to your pages.
For the vast majority of webmasters, their pages are revenue-generating ventures and push notifications alone can help boost the profits they make from their content.
To find the perfect combination of plugins, take the time to analyze your goals and requirements, then explore the options on the list we provided and beyond to identify the best fits.